You are here
Users in the News: A Roundup of ARC-Supported Research Making Headlines - September-October 2018
Our 'Users in the News' series showcases and celebrates researchers who have recently made headlines, from local papers to international newswires. Did we miss anything? Send your news to info@westgrid.ca.
October
New AI-based video system helps seniors stay safe and independent
folio - October 25, 2018
WestGrid user Irene Cheng from the University of Alberta was featured in folio for her work on a new smart video system, that is helping keep seniors safer. She and her team have created a new tool that allows seniors to stay independent longer. The video system uses a deep-learning computer vision system and motion-classification algorithms that can sense events such as a senior falling in their home, and it can alert caregivers and emergency services in real-time.
CANARIE awards $4.4M to 20 Research Teams to Develop Advanced Software to Improve Vaccines, Monitor Climate Change, and More 
CANARIE - October 15, 2018
Four WestGrid users have been awarded funding through CANARIE's Research Software funding call to develop research software 
applications that can be re-used by other research teams, including those in different disciplines. By funding these projects, CANARIE aims to accelerate discovery and position Canada as a leader in science and innovation. Listed below are the projects led by WestGrid users that have received funding: 
Building and Energy Simulation, Optimization and Surrogate-Modelling Platform (BESOS) - Led by Dr. Ralph Evins, University of Victoria
Integrated Rapid Infectious Disease Analysis (IRIDA) – Led by Dr. William Hsiao, Simon Fraser University and the BC Centre for Disease Control (BCCDC) Public Health Laboratory
iReceptor – Led by Dr. Felix Breden, Simon Fraser University
MSS-IMProv – Led by Dr. David Schriemer, University of Calgary
Read the full list of recipients here.
Significant research dollars for UNBC
CKPGToday - October 12, 2018
WestGrid user Brian Menounos and research hydrologist Dr. Bill Floyd have been awarded $2.4 million from the Hakai Institute for a project that aims to understand the role that seasonal snow cover glaciers play in the hydrology of watersheds along the coast of British Columbia. The project is using methods such as geospatial mapping and satellite imagery to determine the rate of melting glaciers. Menounos is hoping insights from this research will help inform governments about past and future rates of ice loss.  
New studies shed light on geothermal potential on sites in Northeast British Columbia
ThinkGeoEnergy - October 11, 2018
There are currently no geothermal power plants in Canada, but Kevin Palmer-Wilson and his team from the University of Victoria are working on changing that. They recently released a report through Geoscience BC that evaluated four different locations in northeastern British Columbia to determine which might be best suited for a geothermal plant. Insights from this report are hoped to help government and local communities make better-informed decisions about the uses and efficiency of geothermal energy. 
The space radar: 25 years of SuperDARN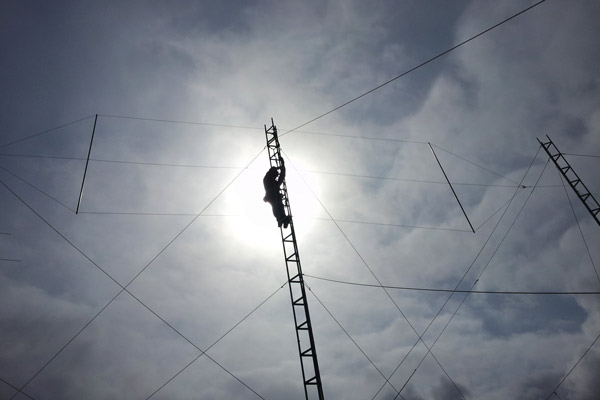 University of Saskatchewan - October 10, 2018
The University of Saskatchewan (U of S) is celebrating 25 years of its involvement in the SuperDARN collaboration, a collection of radar antenna sites in 36 locations around the world. Physics professor and WestGrid user Kathryn McWilliams, is the principal investigator of SuperDARN Canada and oversees the local cluster of 20 massive radar antannas near Saskatoon. These sites let researchers study the way solar winds travel and helps us understand more about them. The ultimate goal of the project is to produce a working model that will allow reliable forecasts of space weather and its effects on Earth.
September 
UBC to invest in advanced research computing infrastructure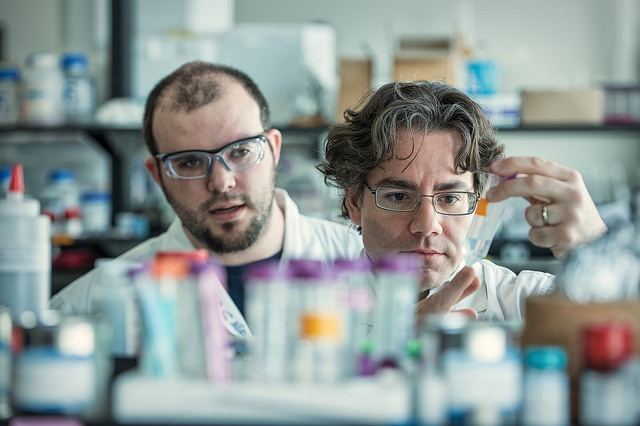 University of British Columbia - September 17, 2018
The University of British Columbia is investing $7.9 million into advanced research computing infrastructure. The goals of this investment are to provide access to local resources, dedicated resources and local capacity for health researchers, and to support and investigate commercial cloud computing. 
Read the full announcement here. 
Engage engines! New research illuminates complex processes inside plasma propulsion systems for satellites
DOE Science News Source / Newswise - September 11, 2018
Andrei Smolyakov from the University of Saskatchewan was featured in a Newswise article for his collaboration on a project with American physicist Johan Carlsson investigating the complex process that happens inside plasma propulsion systems. Working with Princeton University graduate Andrew Powis, the project used WestGrid / Compute Canada systems to run simulation models reproducing the physics of plasma propulsion devices, such as those used to correct the orbits of satellites circling Earth.
An insider's look into the summer school training the world's top AI researchers
Forbes - September 3, 2018
Every year in Toronto there is an artificial intelligence (AI) summer school known for training some of the world's top AI researchers. WestGrid user and University of Alberta Professor of Computer Science Richard Sutton is known for his inspiring talks and well-known knowledge of AI, neuroscience, and even animal behaviour. This year, he gave a talk on reinforcement learning (RL).